Brochures for Scottish Widows Investment Partnerships to highlight their main capabilities. A new design allowed imagery to play a prominent part and turn what was previously a dull Word document into an exciting suite of brochures.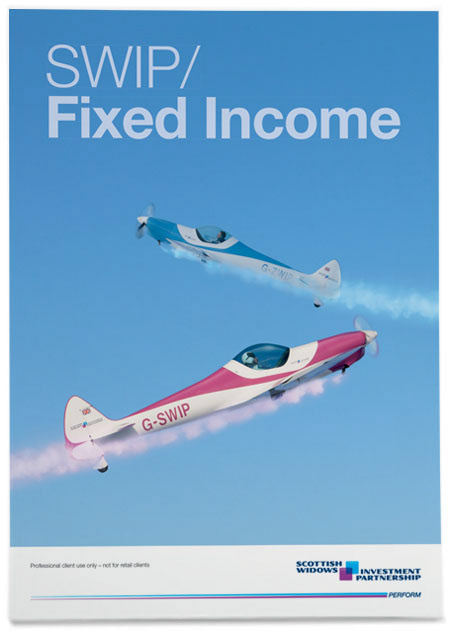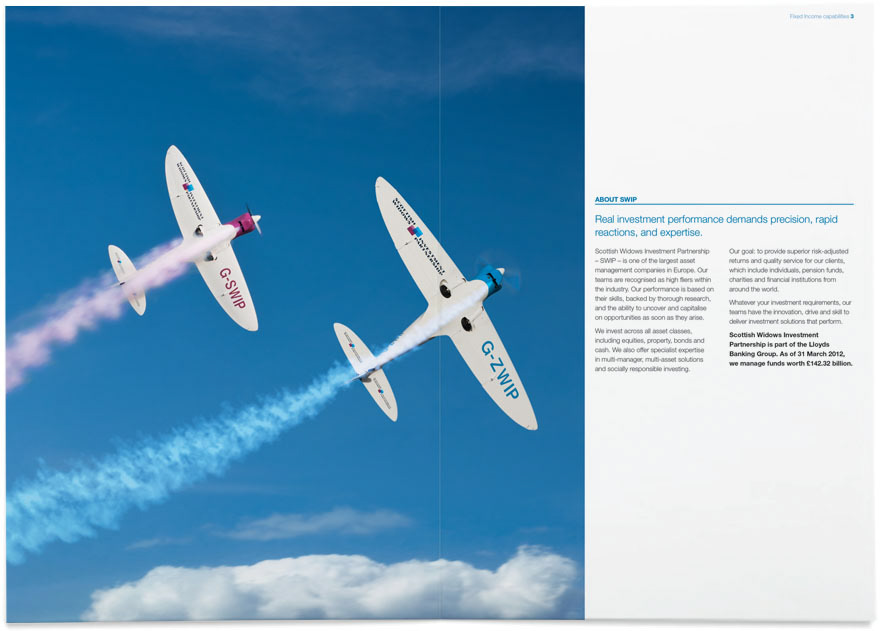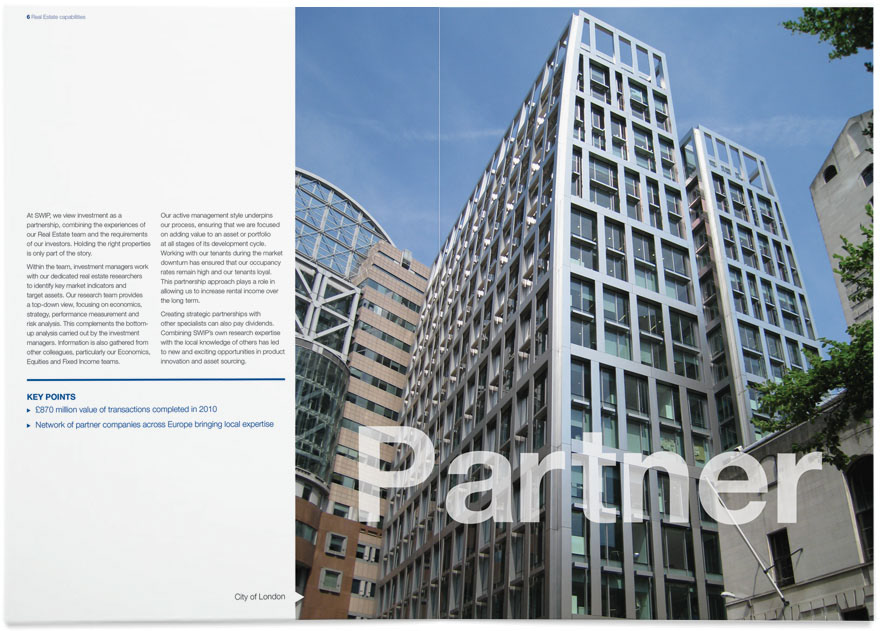 PURetail is a joint venture between SWIP Real Estate and Cushman Wakefield, specialising in the purchasing and letting of retail property. The client needed a simple and inexpensive website that explained who they were and could showcase their property, yet remain flexible enough to easily update when new properties were purchased.​​​​​​​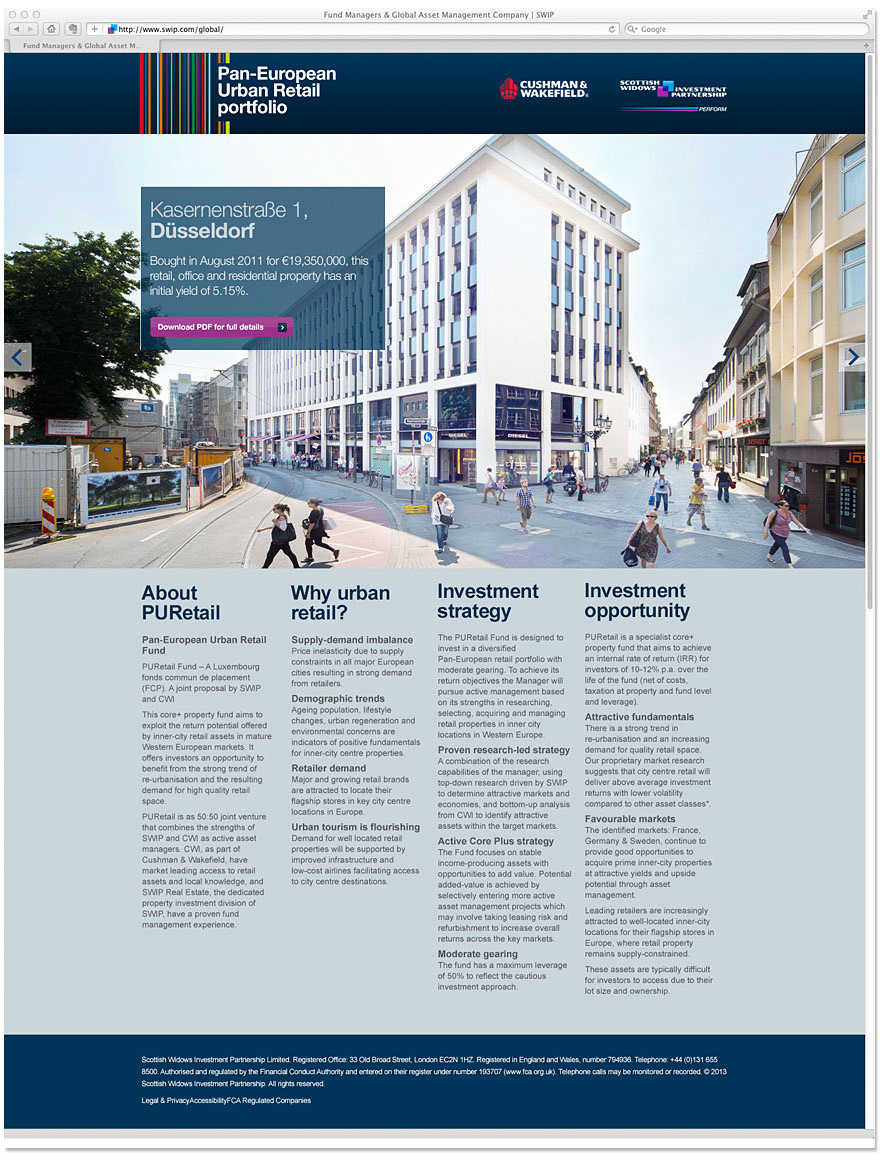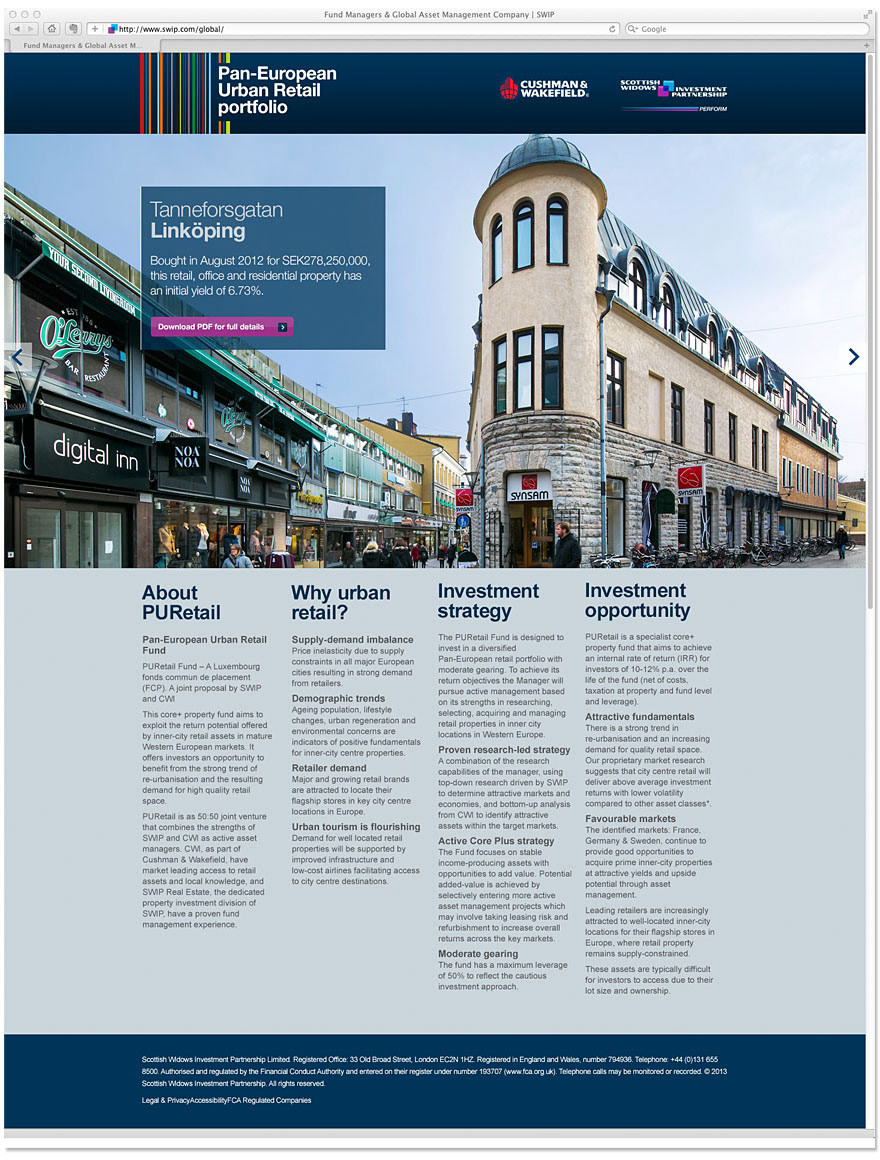 A top level, stand alone corporate brochure for SWIP that was markedly different from all other materials yet still on brand. This was achieved by removing the planes from their sky environment and placing them alone, suggesting confidence and security.
Printed on GF Smith PhoenixMotion with spot varnish over the planes and headlines.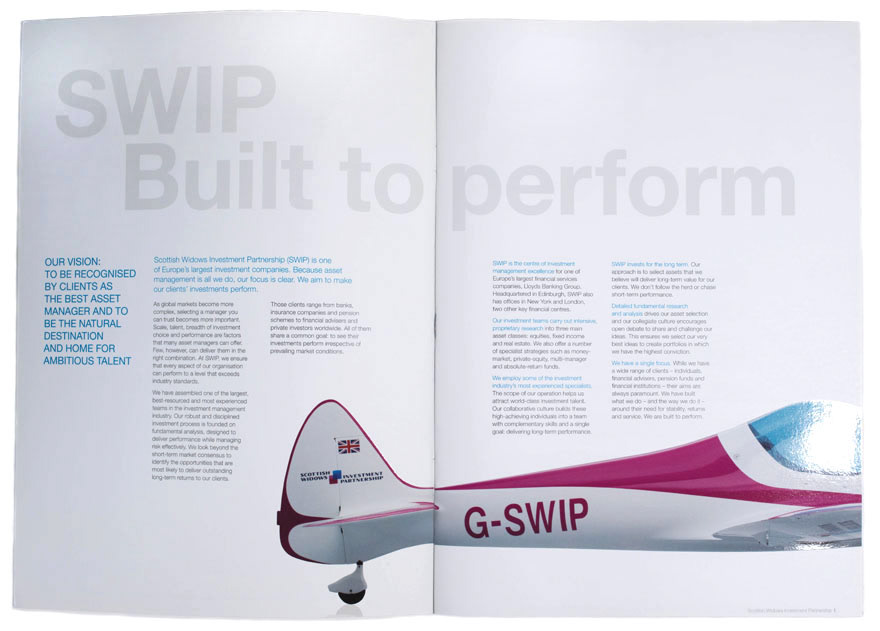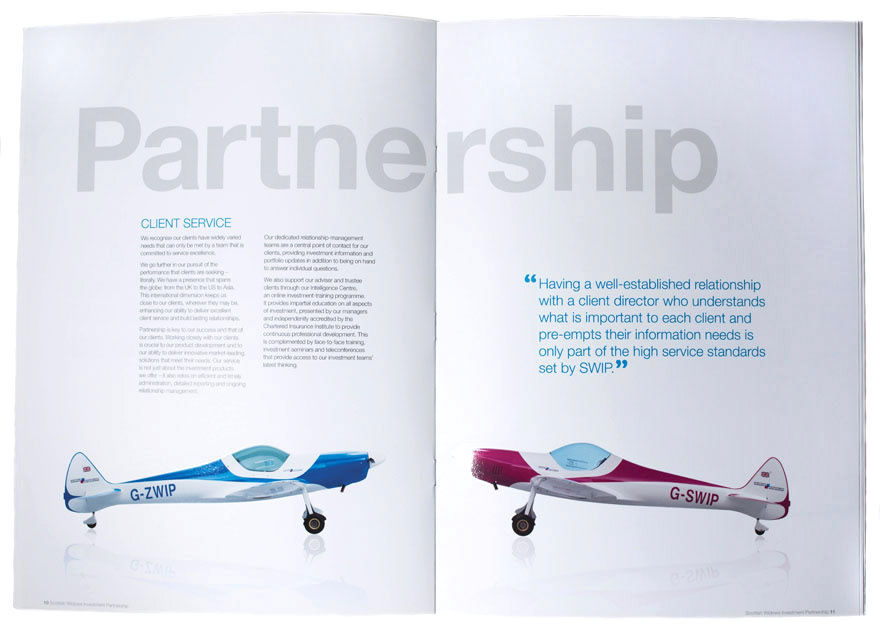 AIPUT, a large Airport Industrial Property investment fund, were looking for a website to showcase their properties and engage with investors. After speaking with the main stakeholders to determine the user journey, a site plan was drawn up which allowed properties to be accessed from every page using drop down menus.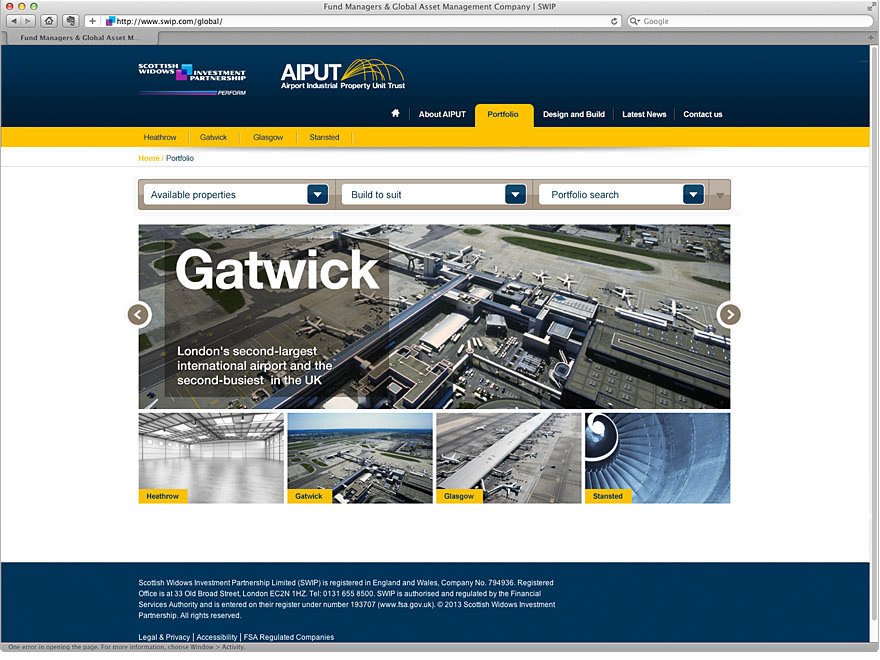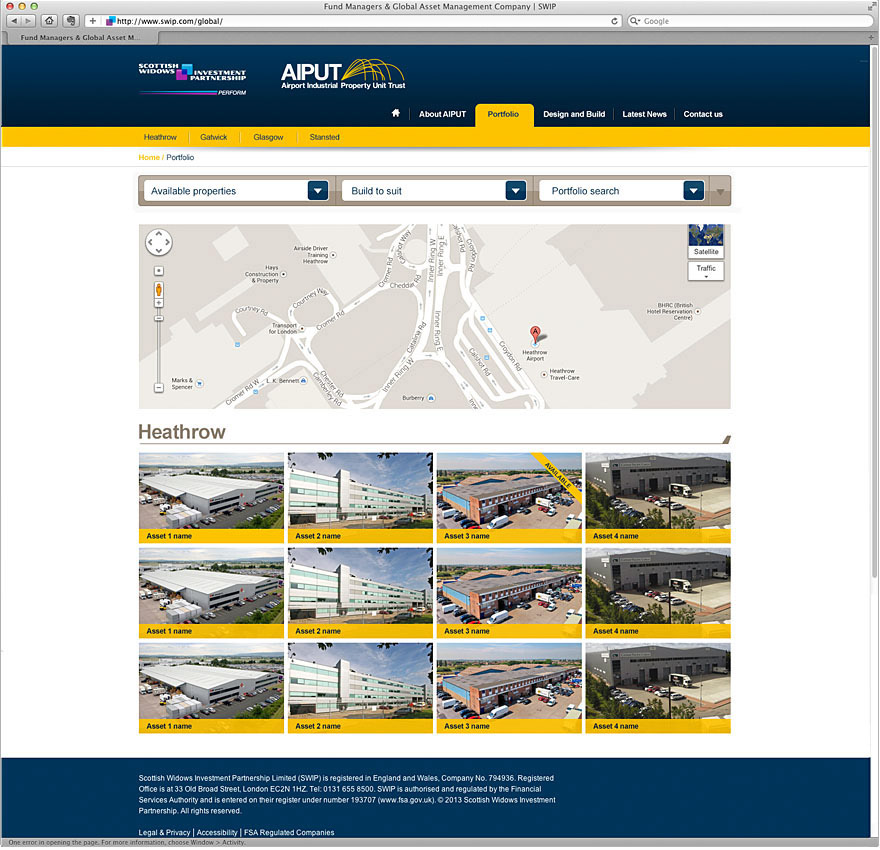 A major focus over the last few years for SWIP has been the importance of thought leadership. SWIP wanted to engage with their key clients and show their thoughts on the market, and a monthly brochure was proposed to the board. This clean design breaks down each segment and presents key data on current views.