Prudential offer life and pension provision to more than 7 million customers in the UK and have an ongoing commitment to provide collateral to them. Although these brochures are designed for an older market and are based on guidelines, they must still provide an element of youthfulness and add something new to the brand. This was achieved by introducing images across spreads and text on top of images.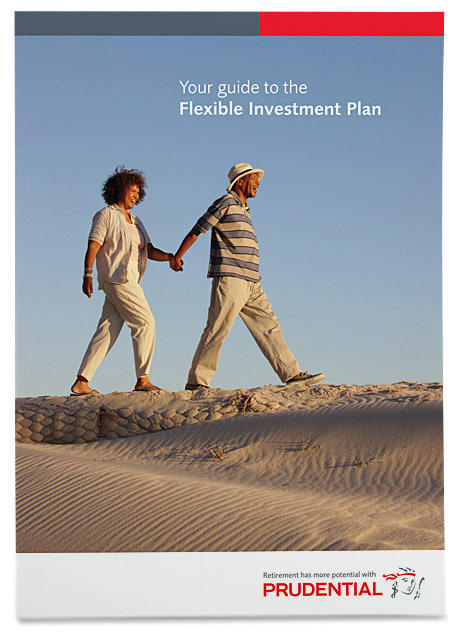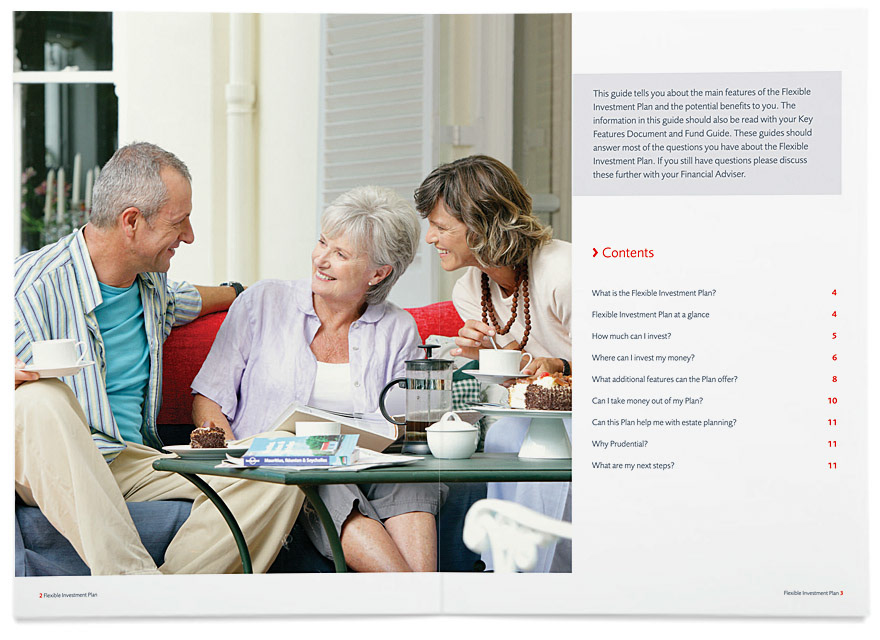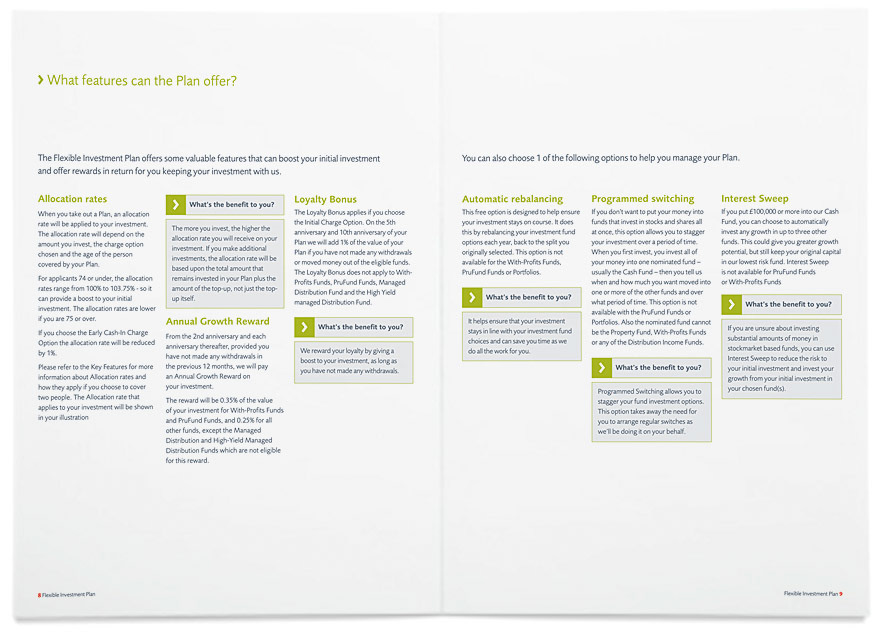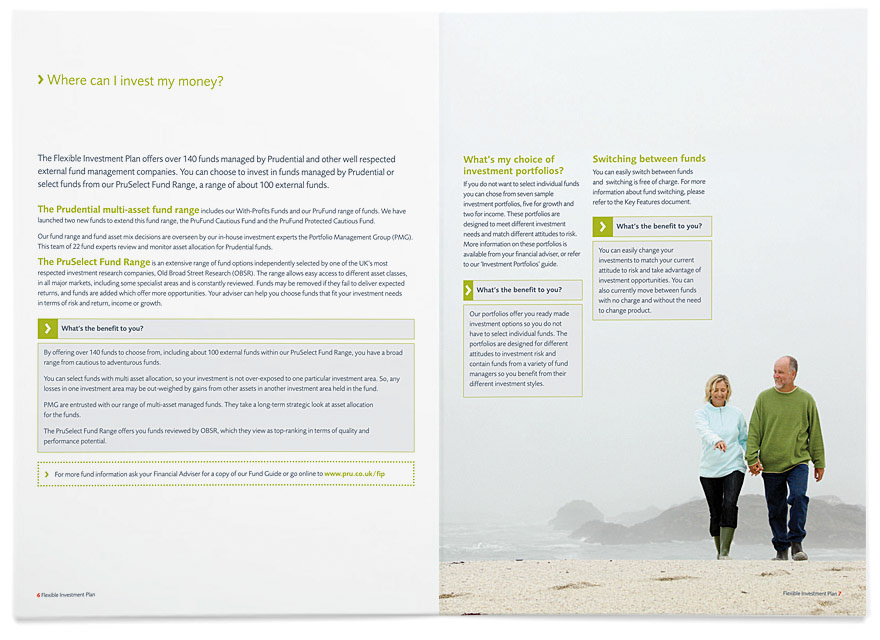 Internal brand guidelines
Internal communications within Prudential had proved problematic over the years, with no guidance on usage other than a white window pane. The result was poor design, a lack of consistency and bad communication. New internal guidelines were created to accompany a refreshed colour palette, imagery and iconography, which allowed consistent communication to take place and more involvement from staff.





Every year, Pruhealth, a large private medical insurance company, conduct a Vitality survey to get a wider picture of the nation's health. The aim of this brochure was to distill the key findings from that survey and present it in a graphic and easy to understand way.