Corporate Brochure

Baillie Gifford
Art direction for Baillie Gifford's flagship document, with a budget to match, resulting in a cover with fold-out flap and smaller page inserts to display key facts.
Foil block and spot varnish on GF Smith Plike for cover and inserts.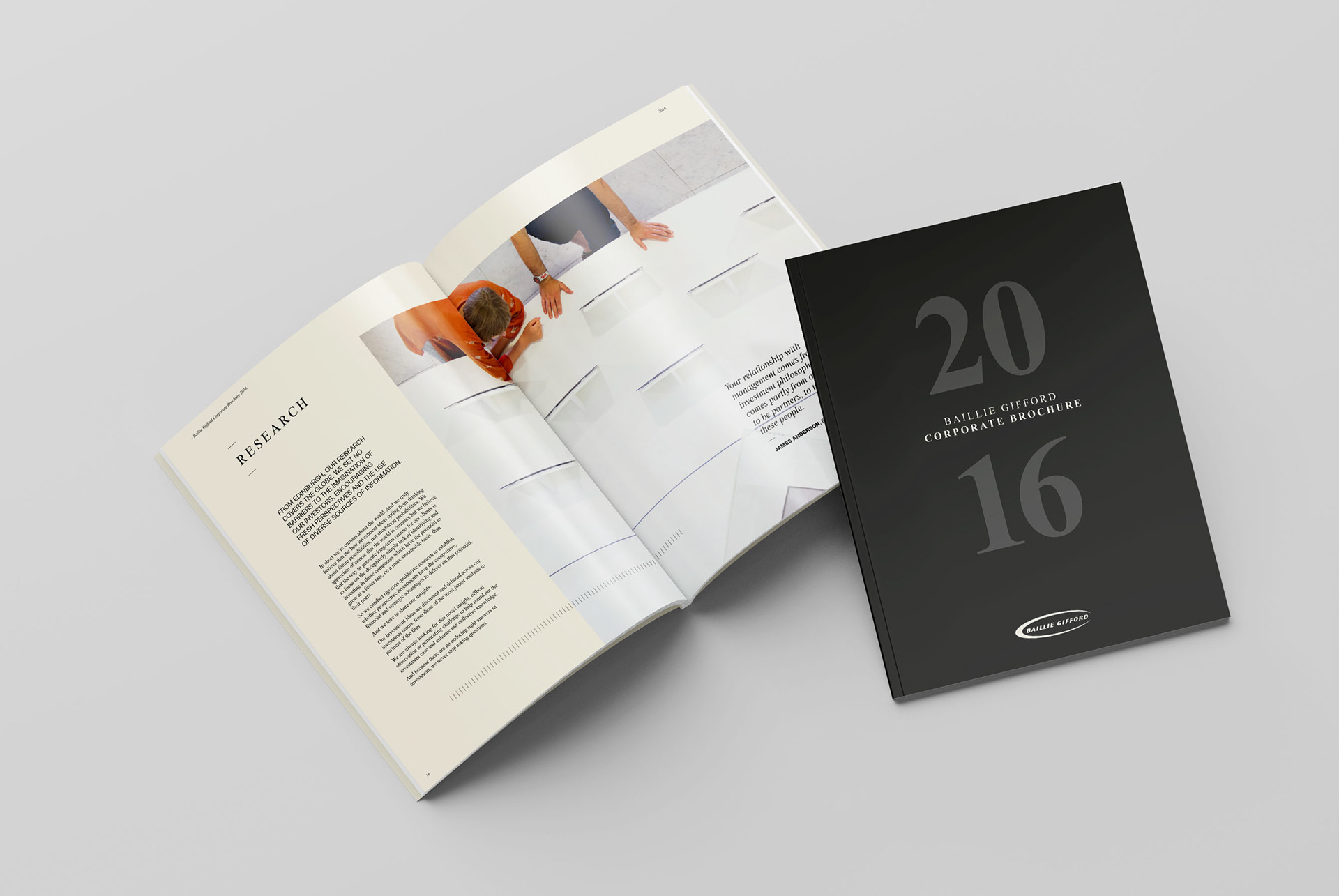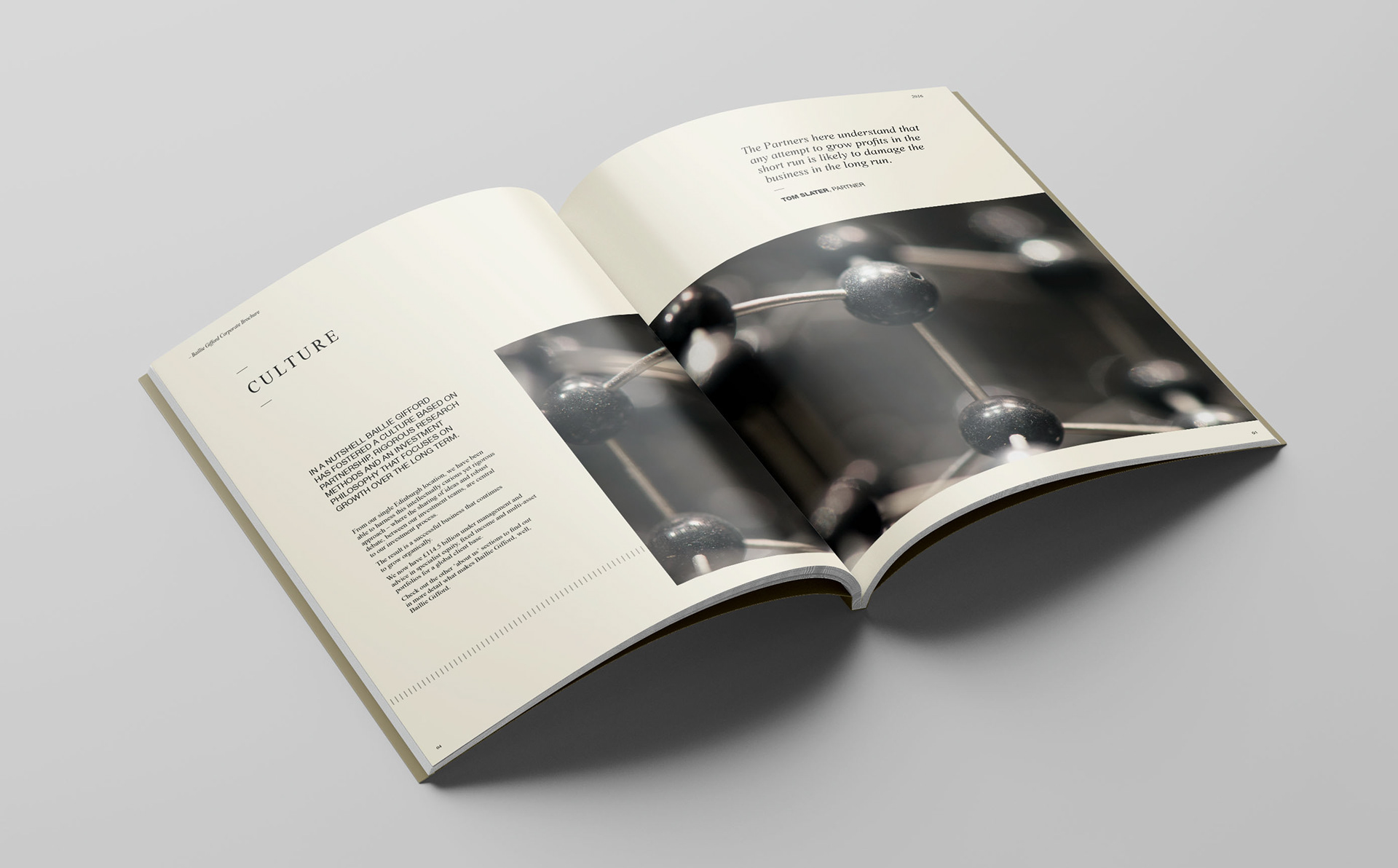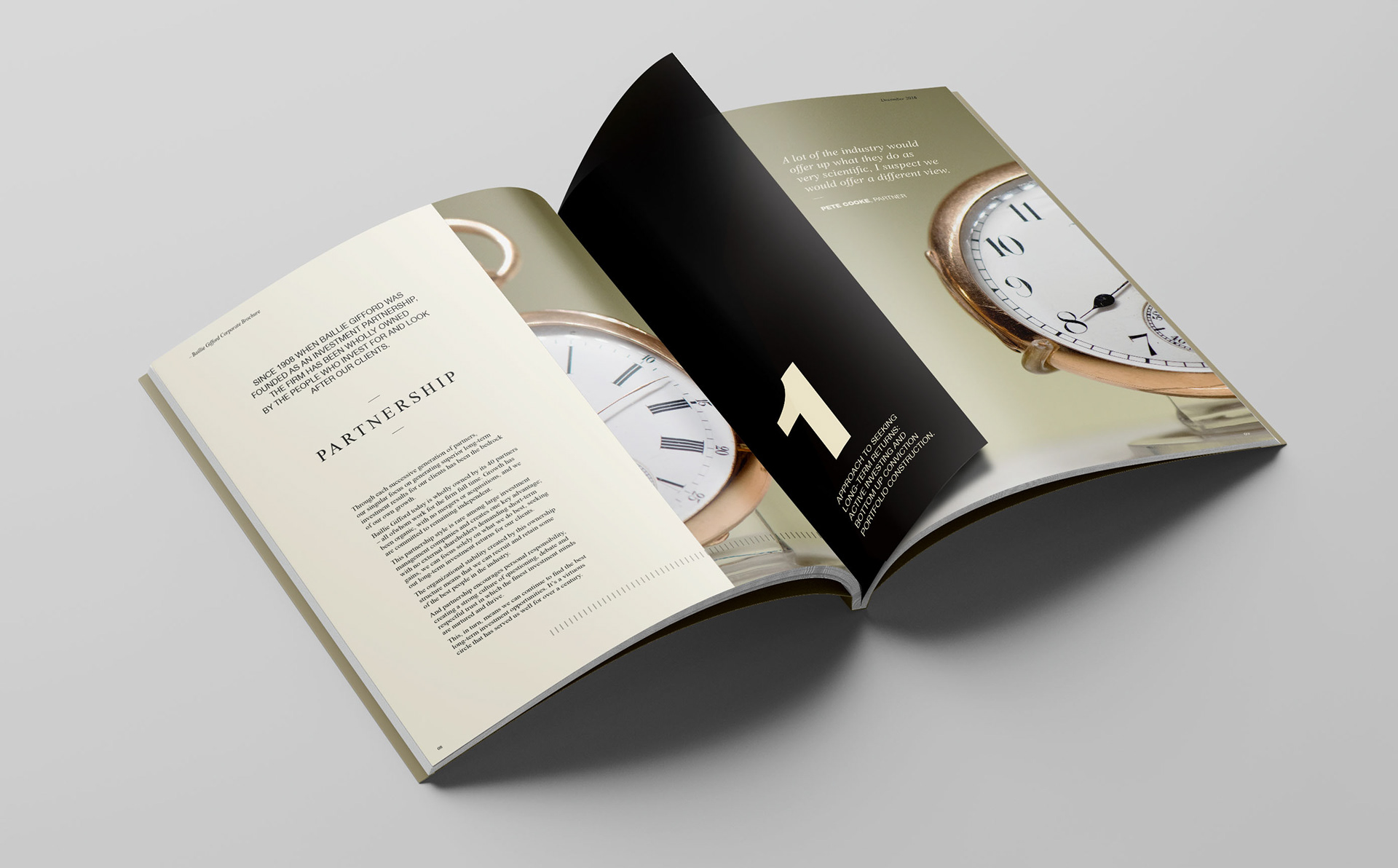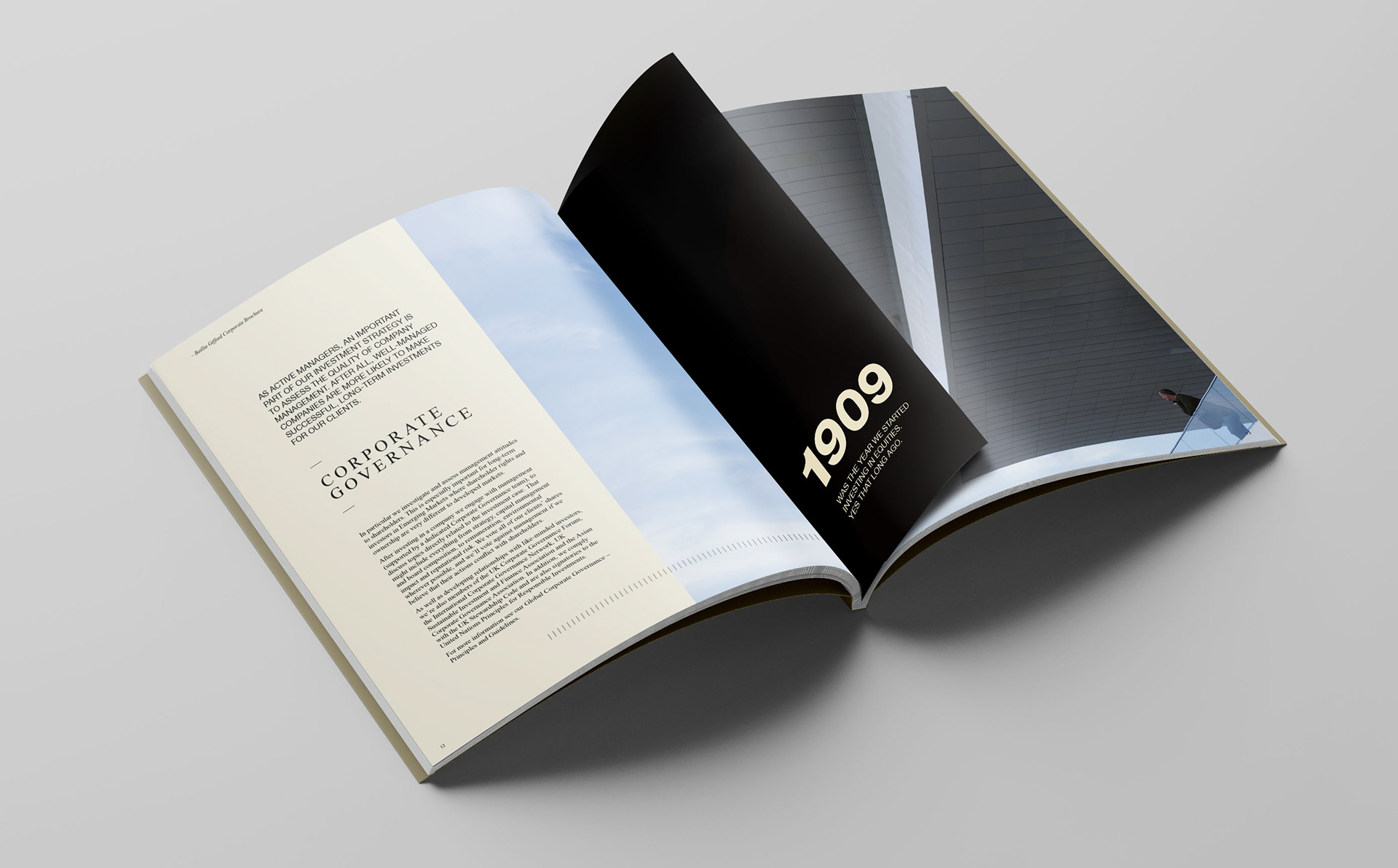 Scottish Ambulance Service
Annual Report
Hookson
Annual report designed around the concept of The Vital Link, highlighting the important role paramedics play between point of contact and hospital. New photography was commissioned and art directed, showing paramedics in action at the Edinburgh depot.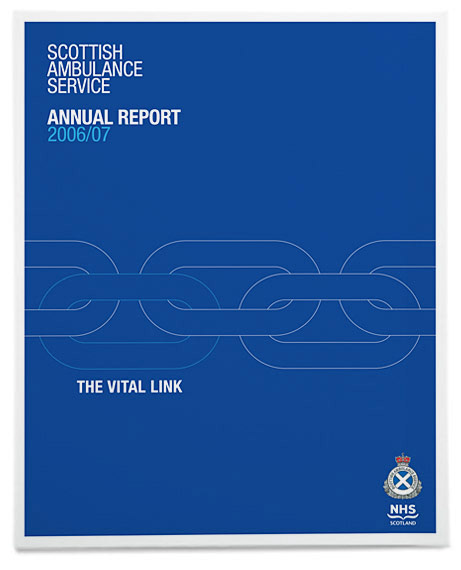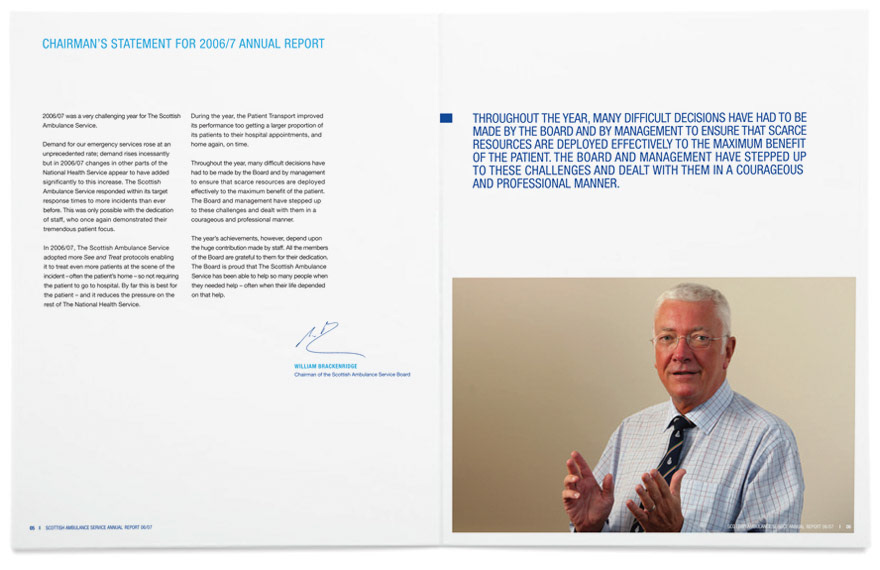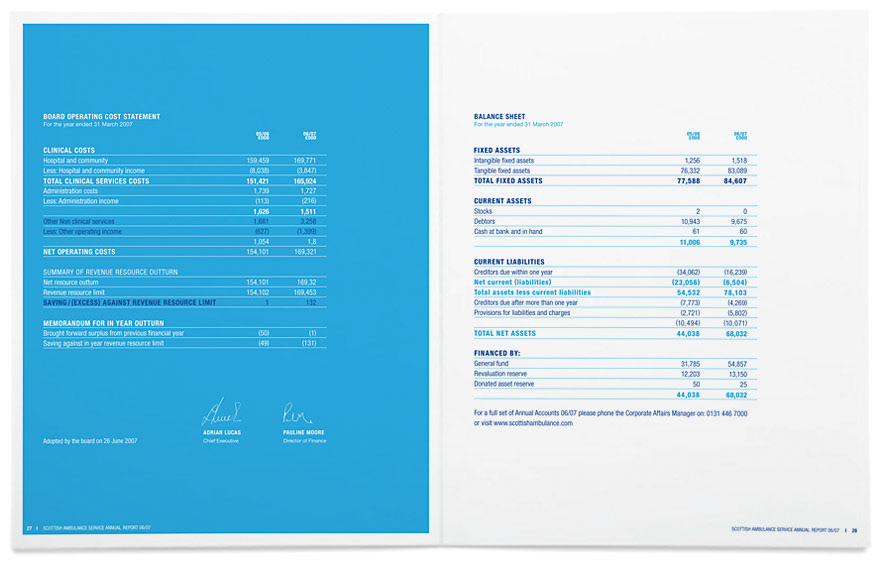 Transport for Edinburgh Annual Report
Smith Brands
Art direction for the 2015 Annual Report, highlighting recently commissioned new photography and using iconography to bring statistics to life.